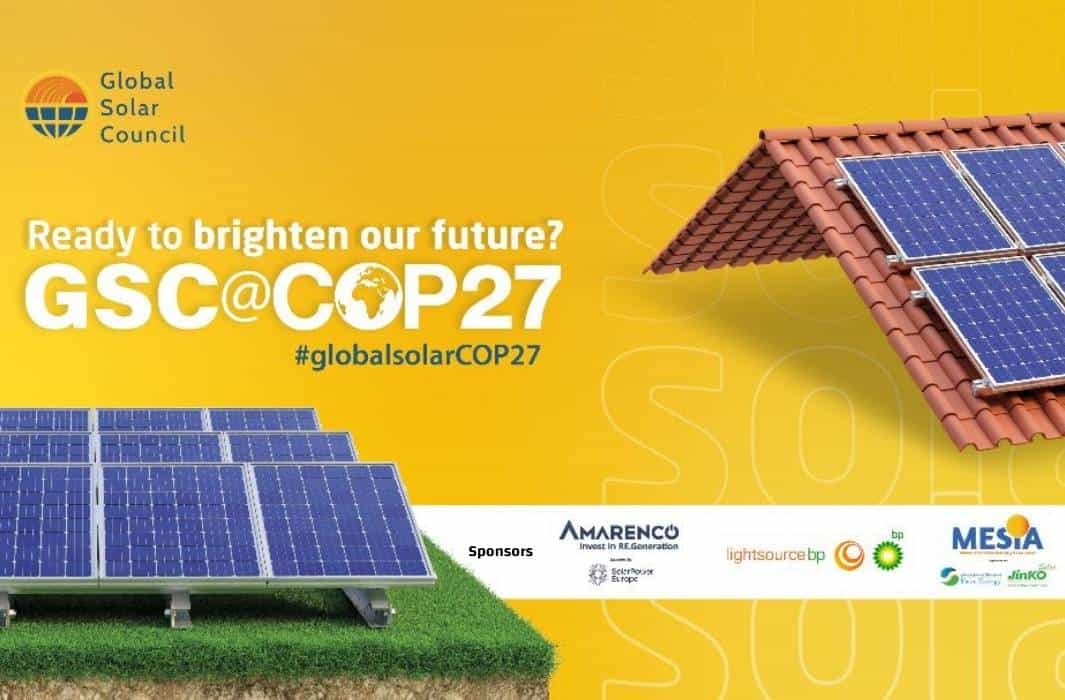 How to reconcile Economy and Ecology? From decarbonation to regeneration, applications and best practices
Join the 1st Global Solar Council event at COP27 where we answer the question "How to reconcile Economy and Ecology?".
From decarbonisation to regeneration, application and best practices.
Solar Energy as a decarbonated and cheapest Energy is being deployed more and more massively across the globe. This deployment requests space and land, and Solar infrastructure is installed for a pretty long time, mostly 20 to 30 even 40 years. We believe that it is a challenge but also an opportunity. So far climate change mitigation and adaptation focused on carbon neutrality (Zero net carbon) and sustainable finance developed carbon markets. But finance and business models will have to evolve to embrace the next era's challenge of tackling soil degradation and biodiversity loss.
This panel discussion proposes introducing evolutions in the regulatory framework mainly in Europe and exploring case studies and best practices integrating nature-based solutions with hard solar infrastructures, conciling low-tech and high-tech.
All organisations and individuals attending COP27 in Sharm El Sheikh (Egypt) are welcome to visit and attend the sessions in person at our stand:
(Pavilion 51, Area C, Blue Zone)
AGENDA
11:30 Introduction & Moderation
Dries Acke, Policy Director, SolarPower Europe
11:35 Presentations & Roundtable
Ahmed S. Nada, President, Middle East Solar Industry Association (MESIA) (Online)
Yaseen Abdel Gaffar, CEO, Solarize Egypt
Eva Vandest, Group Head of Public Affairs, Amarenco
Ole Kristian Sivertsen, President and Group CEO, Desert Control (Online)
12:30 End of Event
Speakers - المتحدثين
Ahmed S Nada

CEO and DGM @ Masdar STS - President @ MESIA

Ahmed Nada is Chief Operations Officer and Deputy General Manager At Masdar STS (Masdar Clean Energy O&M Company). Masdar is a global and regional sustainability and renewable energy leader. Its renewable utility scale projects span across MENA, Europe, USA, Asia and Australia.
Ahmed stepped into the solar industry when he was appointed as First Solar Vice President & Region Executive for the ME in Jan 2013. He has since been engaged in the ME rapid solar industry evolution and supported its growth through projects development, technology, supply chain and working closely with all the industry stakeholders. He presided over key early solar projects in the ME such as Shams Maan 60MW in Jordan, DEWA 1, DEWA 2 in the UAE and closely supported Egypt's initial solar projects at Benban He is also the President of the Middle East Solar Industry Association (MESIA).
Prior to his roles at Masdar and First Solar, he spent 14-years at GE Energy.
Ahmed holds a Master's of Science Degree in International Management from the University of Lausanne, Switzerland.