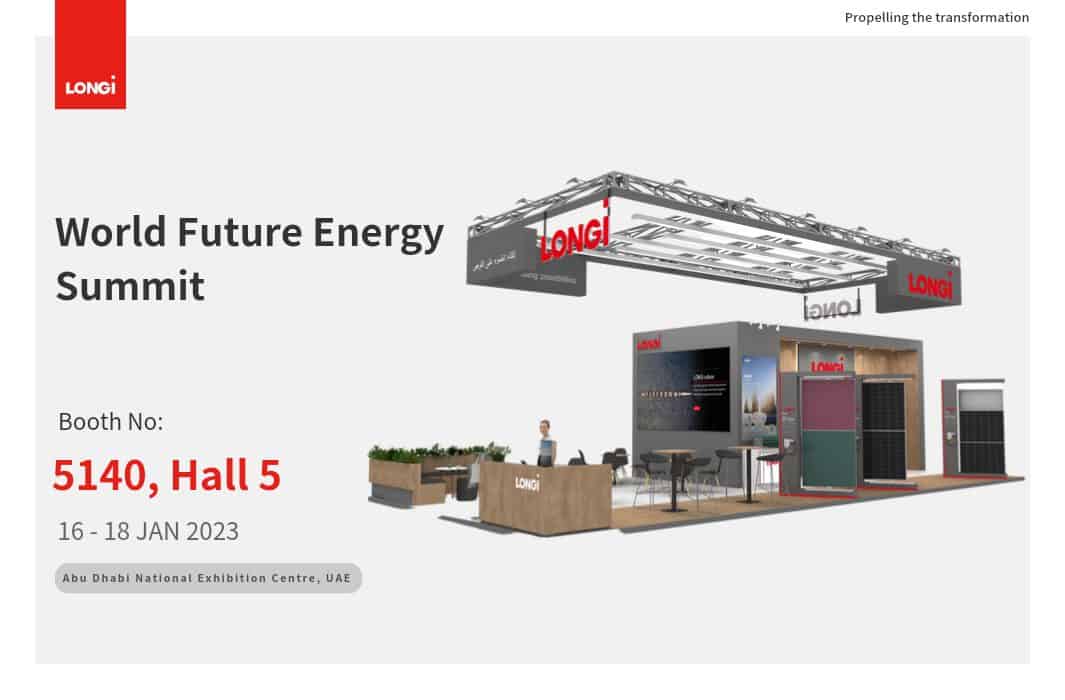 Live Coverage of LONGi Booth at World Future Energy Summit 2023 | Abu Dhabi, UAE
The World Future Energy Summit is the leading international event accelerating sustainability and the global transition to clean energy.
The WFES is hosted at Abu Dhabi National Exhibition Centre in Abu Dhabi, UAE between 16 and 18 January 2023.
The LONGi Solar team is attending, Meet them in Hall 5, Booth 5140.
What to expect to see at the booth
Visit LONGi's booth and check out the latest technology in PV modules the Hi-Mo 6 Family.
The Hi-Mo 6 is LONGi's first module designed exclusively for the global distributed consumer market. It uses (Hybrid Passivated Back Contact) HPBC cell technology and achieves a maximum efficiency of 22.8%.
The HPBC cells are the new generation of high-efficiency solar cell technology that's unique in its front-side busbar-free design.
The Hi-Mo 6 is based on the standard wafer size M10 (182 mm) and available in 72C, 66C, 60C, and 54C types.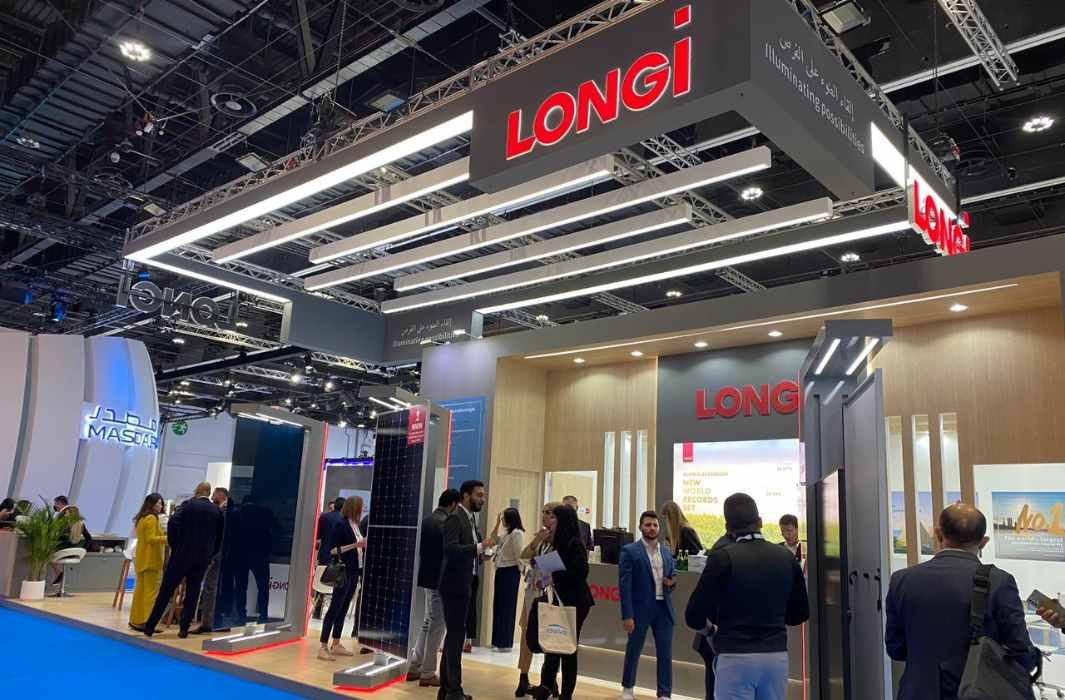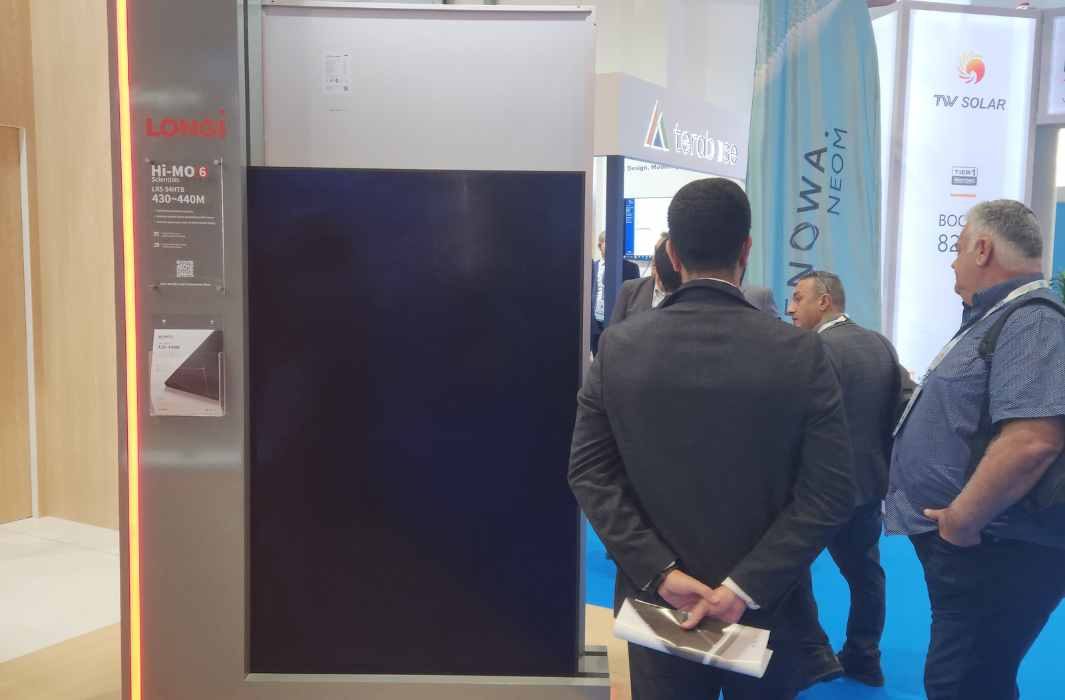 The Hi-Mo 6 family includes 4 series "Explorer, Scientist, Guardian, and Artist" that covers a wide range of application.
The Explorer: Classic, but with revolutionary changes
As the mainstay of the Hi-MO 6 series, the Explorer offers optimal power generation performance to meet the needs of most customers, from residential households to commercial and industrial sectors.
The Scientist: Being better is our standard
The Scientist series focuses on high efficiency and is ideal for customers seeking ultimate performance, such as companies with high energy needs. The products are equipped with hydrogen-passivated HPBC PRO cells, upgraded to incorporate extended warranty, remote monitoring, regular inspection and analysis of operational quality. The series' ultra-high product efficiency enables customers to confidently install power plants in their production facilities and other areas to meet their energy-saving and carbon-reduction goals for at least 25 years.
The Guardian: Empowering an intelligent future
Focusing on intelligent security, the Guardian series employs pre-programmed intelligent optimizers to make the module smarter in several key areas. Innovative and precise analysis algorithms enable real-time power plant monitoring around the clock, with rapid shutdown able to be triggered in emergencies to protect people and property. Independent control and real-time optimization functions within each module can increase power generation by 5%-30%, with higher string versatility and flexible design increasing capacity regardless of orientation.
The Artist: Technology and art in unison
To satisfy the aesthetic requirements of architects, the Artist series breaks the tradition of one-size-fits-all black PV modules to offer customized sizes and colours. This is of particular interest for landmark buildings such as sports stadia, cultural sites and exhibition venues, and upscale residences wanting to benefit from photovoltaic technology without compromising aesthetics.
Hi-MO 6 is also available in Obsidian Black (Black backsheet) and Stars (White backsheet) to meet diverse aesthetic needs from around the world and complement different architectural designs.
LONGi signed 4 agreements for the distribution of PV modules in the Middle East and North Africa region with "Power City for import of Electric Material" in Yemen, "AGS International Trading L.L.C" in the UAE, "Noon for renewable energy" in Lebanon and "PowernSun" in the UAE.